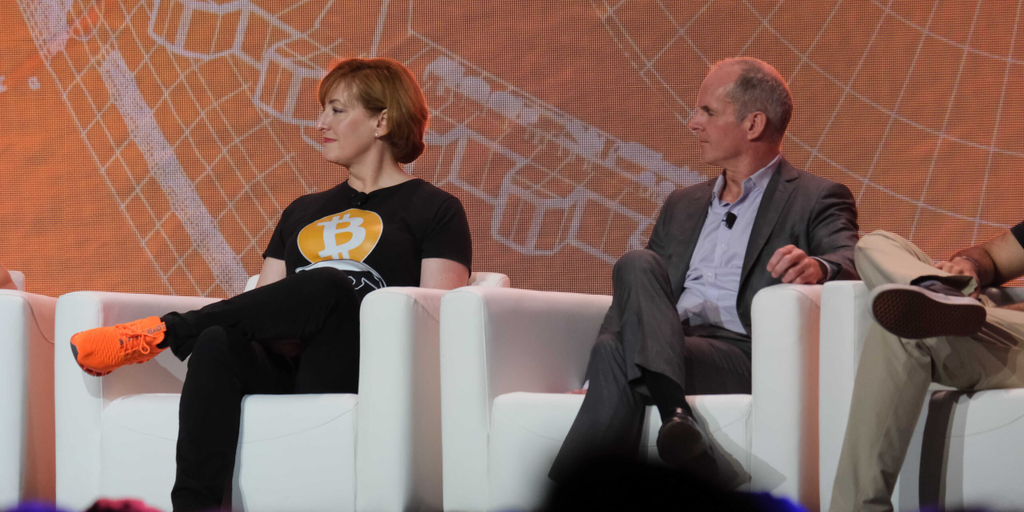 Custodia Bank, a Wyoming-chartered special purpose depository institution, will soon be rolling out Bitcoin custody service, founder and CEO Caitlin Long at Bitcoin 2023 said during a panel at Bitcoin 2023.
"There are certain types of businesses like investment companies, registered investment advisors, corporate treasurers, and other types of fiduciary that have to, by law, segregate the custody of the assets from the management of the assets," she said during a Thursday morning panel. She added that the bank issued its 60-day advance notice in April that it would be rolling out Bitcoin custody as a service for its clients.
Wyoming SPDIs are required to give 60 days notice if they plan to begin custodying digital assets on behalf of their clients.
She started off her remarks explaining why a hardcore Bitcoiner would want a bank, claiming that she doesn't think the world is ready for "hyperbitcoinization" yet.
"I don't want the traditional financial system to meltdown," Long said, "and would rather live in a world where the two financial systems are developing and have connectivity but each one doesn't blow up the other."
Custodia Bank, formerly known as Avanti, has been providing a full suite of financial services for customers with digital assets since 2020. The Wyoming SPDI was one of the first institutions to register under the state's crypto-friendly laws.
The Bitcoin 2023 panel was moderated by Dylan Leclair, Bitcoin Magazine head of market research and also included Ram Ahluwalia, founder and CEO of Lumida, and Mark Connors, 3iQ head of research.
Over the years, Long hasn't held anything back when referring to the Fed, accusing them of hypocrisy for inaction.
Today's announcement comes amid Custodia's lawsuit against the Fed over its treatment in becoming a member institution and gaining access to a master account. Approval would open their doors to the Fedwire network, which handles hundreds of millions transactions per year and saw $1 quadrillion worth of value transferred in 2022.
According to the crypto bank, an application process that usually takes no more than seven days saw a "patently unlawful delay" of 19 weeks, prompting them to take the Federal Reserve to court.
Long didn't provide any updates on the lawsuit during the panel on Thursday, but did have some criticism for how the Federal Reserve behaved during the wave of bank collapses in March.
"The morning of the Silicon Valley Bank run the head of supervision at the Fed, [Michael Barr], bragged in his anti-crypto speech that Fed-supervised banks don't have bank runs because they're subject to prudential supervision as the Silicon Valley run was happening," she said.
Stay on top of crypto news, get daily updates in your inbox.
Source: Decrypt.co